Apps Like iTube: iTube is one of the best apps to watch and download videos on Android and iPhone. Why you need to have iTube as there is Youtube to watch films and news?. There is a valid answer to that question. Let me take you to the context of the need of iTube, and it's alternatives today.
Let us suppose; you are watching a video, and you may wish to get that video to your device. On youtube, you may not be able to download the videos. "Youtube Offline" option may help you somehow. But, it's not that handy. If you are looking out to save youtube videos to gallery, you can try out Youtube++.
For all such purposes, you may need an app. iTube works best for that. Let me also give a handful of Apps Like iTube for Android, iPhone.
iTube, sometimes may not fit for you. Some devices may not support iTube to work better. In such cases, you might need a Best iTube alternative app. Today, I am going to help you provide a list of top 12 Best Apps Like iTube for Android/iPhone in 2018.
12 Best Apps Like iTube for Android and iPhone 2018
1. ProTube
It is one of the best iTube Alternatives for Android or iPhone. ProTube works a charm in spending your data and fetching the media for you. You can access and use Youtube on ProTube without Logging in to YouTube. It helps you choose the resolution for every video up to 4K Ultra HD to watch. It supports 60 fps (Frames Per Second). ProTube app supports Picture in Picture facility whereas, YouTub won't help. It has better Built-in Playlists than YouTube.
ProTube helps you watch restricted videos that you are not able to watch on YouTube. The app will bypass such restrictions and provides you the content. Of course, you can opt for Audio-Only to listen to the Music in low bandwidth and high quality. That will help you save the data if you do not want to watch the video.
You can utilise the Screen Mirroring feature to Mirror the Videos to TV or Chromecast via ProTube from iPhone or iPad.
2. InstaTube
It is the best app like iTube for iPhone and Android. The InstaTube app not only supports YouTube but also, Vimeo and Dailymotion. The app has the background and continuous playback. You can manage Videos and Playlists on InstaTube with ease. InstaTube supports Subtitles from various languages. The app also supports the Remote Controls, and it has Repeat, Shuffle options to watch videos with comfort. You can sync the youtube subscription on InstaTube app. So that, You can use Youtube inside InstaTube with a handful of advanced features including YouTube inbuilt features.
The InstaTube app supports AirPlay. So that you can watch videos on Mac, or iPad from your iPhone or Airplay supported devices. The app is available for both Android and iOS. But, Google Play deleted this app because of the issues with its Privacy Policy. Download InstaTube for your iPhone or iPad from the Appstore attached below.
3. Pocket Tube
It will organize the YouTube Music and Videos by artists and albums automatically. The app supports Shuffle, Background Play, and Continous Play. You can save the tracks on your iPhone and manage them with ease. Pressing on the song or video for few seconds will add that content to your playlists. The app is available in various world famous languages.
The app is best suited for Music folks. It is one of the Best Apps Like iTube for iPhone or iPad. The app is not available for Android users in Google Play. I will not suggest you download Apk files from third party sites for your Android phone. No need to worry, I have also shared the iTube alternatives for Android. Get it for your iPhone or iPad.
4. AudioViz
AudioViz is also one of the best apps like iTube for your iPhone or Android. The app is designed in such a way to display the auto suggestions for videos and music based on your interest. The app will scan the Music on your iPhone, iPad, or iPod Touch and displays related videos on AudioViz. It is the only app to have this facility. You can create custom playlists on AudioViz app for both Music and Video. It has Full-Screen Mode for Video, and that will help you watch HD videos with 60fps.
You can mirror the music videos to Apple TV and Chromecast with ease. The app is designed for iPhone and iPad for free, and the app also available in paid version. The app needs iOS 8.0 or later and supports iPod Touch too.
5. Tubest
Tubest is a best youtube client for iPhone and iPad. It has various awesome features with which it can be a best iTube Alternative app. Check them right now and utilise its features to entertain yourself. The app will add the videos to the playlists without login. You can create custom playlists and subscribe to YouTube channels with ease. Tubest app will help you switch the quality of a video while watching.
The app is available for free, and it supports your iPhone, iPad, and iPod Touch. It requires iOS 8.0 or later and also supports Macbook Pro/Air.
6. Tubemate
Tubemate is one of the Best Apps Like iTube for Android and iPhone. If you are searching for the easiest way to download YouTube videos on your Android, Tubemate will help you. Using Tubemate, you can watch youtube videos in various qualities. It will help you download videos even without watching them. So that you can save mobile data. Tubemate is an answer for issues related to viewing and downloading videos.
You can search for any video and music using the search bar on Tubemate app. Downloaded videos via the Tubemate app will be stored on the SD card. So that, you can access them to watch offline on your device, whenever you have time. It had faster buffering and enhanced downloading.
7. SnapTube
SnapTube is yet another app like iTube for Android Phone and Tablet. It's simple to watch and download the videos with ease. That will allow you watch downloaded movies and music videos with ease. SnapTube has several search options including 11 subcategories. SnapTube video downloader is available for Android and iOS. You can select the video clarity to watch. And also, you can choose the video size and format to save the space on your SD Card or Phone memory.
SnapTub allows you watch and download videos from various video sites like Youtube, Vimeo, and LiveLeak. Of course, it allows you watch and download videos from social networks like Facebook and Instagram.
8. iMusic
You can control your favourite music using Air Gestures. Notably, it is one the best apps like iTube for iPhone or iPad. You can create custom Music queues according to your mood. It is the best music visualiser. And you can watch the live Waveforms of the Music that you are listening.
Share what you are listening to through social media like Twitter and Facebook.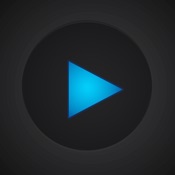 9. PlayTube
Playtube is one more best app from the list of best iTube alternatives of 2018. You can watch videos and listen to music while using the app also. Create and play your playlists and manage them with ease. Shuffle videos and music to Sync your mood. The app supports the Full-Screen Mode, and it will support to share the videos with your friends over social media.
It has few limitations to meet the Youtube Privacy. The app will not help you access restricted videos.
10. YouVids
Create the best way to access Youtube on your iPhone and iPad with YouVids. You can apply filters while searching for the videos and music on YouTube in YouVids App. It will suggest you the channels according to your taste and habits. Subscribing to the YouTube channels is also simple and easy. The app will allow you play the videos with the screen off and it is nothing but the Background Play.
Loop the videos and playlists to watch them repeatedly. Like, Dislike, and comment under the videos. It will also help you watch and download restricted youtube videos.
11. Dentex Youtube Downloader
Here is an another free youtube video downloader app for android devices. Do not forget to enable unknown resources on your android device while before installing the app as it is not yet available on google play.
Sometimes, you will not be able to Install Dentex Youtube Video Downloader on your android device because of few apps. They are Halo, Screenfilter, LastPass Password, etc. So, remove the apps from your android device and install Dentex app. The app is not yet available for iOS devices and of course, you can download and install the same on your android devices.
12. Turbo Downloader
Turbo Downloader is one more free video downloader app similar to iTube. This is the awesome app that can download videos not only from Youtube but also from web pages on web browsers. Turbo downloader app can download apps from different web browsers like Firefox, UC Browser, Dolphin, Stock, etc.
Just install the app on your android device and leave rest everything to the app. Whenever you come across any video on your web browser, you will be able to see the Turbo Video Downloader blinking on the screen of a browser. Click on the app and choose the video and resolution and it will be downloaded to the SD card of your android device.
Check: How to Get Paid Apps for Free on Android
Wrapping Up
I hope this post is helpful. There are some more apps, but they are not as good as the apps listed above. Check Top 12 Best Apps Like iTube for Your iPhone and Android. Choose the right one that best suits your needs. I would like to hear you through comments and let me also know if there is any other iTube alternative app. Thank you so much.